17/9/18, 07:00 PM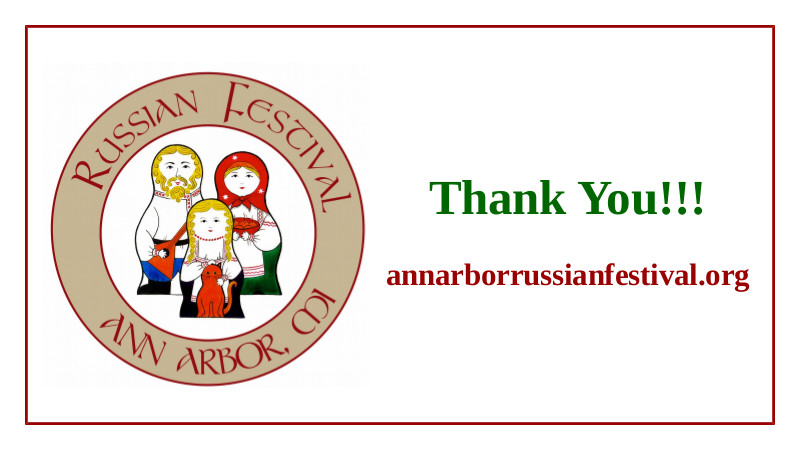 This year we had a GREAT FESTIVAL! And that is because of YOU!
Please take a moment and fill out our Ann Arbor Russian Festival Survey. We appreciate your feedback and if you fill out the survey you are entered into a drawing to win a $50 gift certificate to the 2019 festival (mark your calendars now: September 21-22, 2019):
FESTIVAL SURVEY
Want to make sure the Ann Arbor Russian Festival stays financially strong, ensuring we can hold this event each year? Make a small donation below – every little bit helps!
DONATE TO THE RUSSIAN FESTIVAL!